About Us
Hi-Tech Export – An India based ISO 9001:2008 certified leading outsourcing company since 1992. We provide Business Process Outsourcing (BPO), Engineering Outsourcing, Information Technology (IT) Outsourcing and Bookkeeping Outsourcing Services to global clients.
Our relationship with clients is based on honesty, evident hard and good work and total commitment to your needs.
Hi-Tech has successfully executed more then 2000 projects for overseas customers in a span of 20 years. We have over 900 ongoing clients from 70 countries. We are proud of our reputation, offering a friendly and flexible approach, which ensures long-term partnerships with clients.
Our facilities are strategically located in Ahmedabad (Ahmedabad is 300 miles North of Mumbai) and Kochi (Kochi is 700 miles South of Mumbai). Our access to highly skilled personnel translates into solutions that are both cost effective and of high quality thereby minimizing your total cost of ownership. It is this focus, on cost competitiveness and uncompromising quality, which is the driving force behind our work.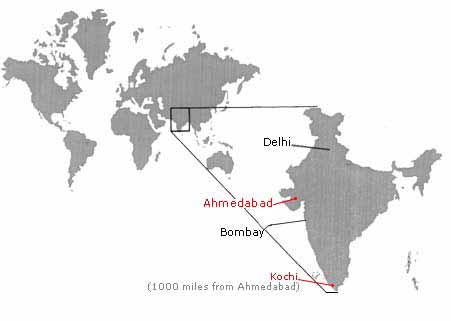 Kochi is rated as #2 city in India for IT enabled services and Ahmedabad is rated as #5.
Contact us to know more about Hi-Tech Export.