Architectural 3D Rendering & Modeling Services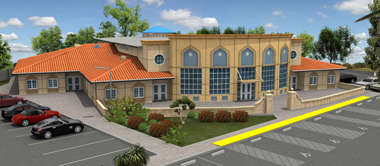 Hi-Tech Export is a global provider of 3D architectural designs and rendering. The company has professional 3D renders combine their years of expertise with latest technical tools. With newer and sounder methodologies replacing the cost effective habits of prior generations, new hallmarks in design and architecture are assured by us.
This trend has already begun dictating the terms in today's market of a taste for quality and grandeur in look. Our teams of graduates in architecture and design are area assisted by latest tools in the industry that have helped give shape to some fine creations of metal and mortar.
There is a flood of 3D (three dimensional) concepts and design in layout in today's vast market. Inspired heavily from the European style, the computerized digital imagery is caricatured into real finishing with a well used array of multimedia and other essential tools for initial design by Hi-Tech Export.
Our Architectural 3D Rendering Services Include:
3D Interior Rendering
3D Exterior Rendering
3D Furniture Rendering
3D Photomontage Rendering
Interactive Rendering
360 Degree Panoramic Views
3D in itself has a list of diverse applications ranging from modeling to animation. Interior and exterior designing is another major market alongside the architectural rendering services proffered by us.
Our sincere teams rely mainly on the blueprint of any project to execute its completion. Time and cost as always play the decisive factors here. Some of the most impactful changes brought about can be seen in sticking and maintaining the original deadlines and an acute reduction in all industrial wastages. The technical aspects are laid more stress on, to safeguard against repetition of costly errors that can take a toll on budgetary concerns. Contact us without delay.