Architectural Design Services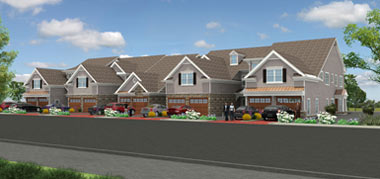 Hi-Tech Export is a trusted name in the field of CAD designing and architectural designing services. Encompassing a wide avenue of locations, namely, for residential homes, designs of offices, commercial complexes, malls or industrial edifices as well space planning, our company has emerged as one of the reliable names in the construction industry.
From chalking out designs to planning and documentation, we take great pains to comply with all stages incorporated in architectural design services and satisfy your clients to the utmost. Whatever be your architectural designing needs, be it CAD drafting or conversion or simple manual diagram or layouts, our team of architectural designers have everything at their fingertips.
Speed and precision along with the zeal to cater to immaculate detailing are the main focus of our professionals and for this they are constantly updating themselves on the state-of-the-art techniques and methodologies that are in vogue in the market. Apart from the efficient AutoCad, we also use Detail CAD, 3D Studiomax, Architetural Desktop, Cadian, Adobe Illustrator, Coreldraw, Microstation and VectorWorks.
Our Architectural Design Services Include:
Custom House Plans Design
Modern Residential Design
Modern Interior Design
Furniture Design Rendering
Architecture Landscape Design
Architectural Layout Plans
3D Product Design
The specialty of the architectural design services at Hi-Tech Export lies in the fact that in lieu of the low cost that we charge you, there is no compromise on the quality of work and we promise to draw as many number of layers as you want without any additional charges. Even while incorporating minute detailing, we take care of the clarity and lucidity of each miniature structuring.
Our outsourcing designing services include detailing related to Concrete Reinforcement Rebar, Cost estimation, Conversion services for transforming from Paper to CAD. Apart from the above tools we also utilize newer tools such as the Building Information Modeling, Chief Architect software, Revit Architecture and the like.
By curtailing your expenses to a great extent through effective planning, chalking out layouts to the final documentation of elevations and architectural renderings, Hi-Tech Export ensures maximum return on investment and optimum utilization of space and resources.
Contact us to request a free quote for architectural design services.