Data Entry Services
Our Data Entry Services Allow Clients to Efficiently Organize Their Business Records.
Hitech Export delivers end-to-end data entry services across businesses, helping them streamline workflow and improve productivity. We provide reliable data entry solutions, online as well as offline, for all types of information whether it is textual, numeric or alpha-numeric.
Data capturing, conversion, processing and data entry methodologies used at Hitech are highly secure, we promise complete client data confidentiality.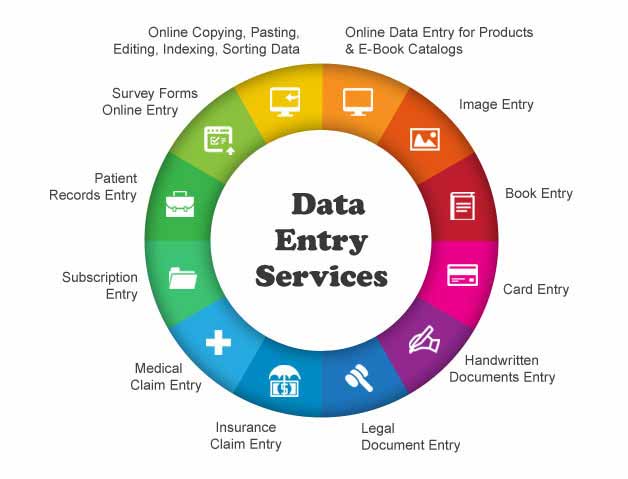 Our Data Input Capabilities Can Be Used For:
Online Data Entry
Document Data Entry
Form Data Entry
Data Entry from Images
Data Entry in Excel
Insurance Claims Data Entry
Medical Data Entry
Survey Data Entry
Data Typing Services
Web Data Entry
In today's dynamic business scenario, clients are looking to partner with outsourcing service providers who can efficiently handle sudden influx of data and still deliver on time. Hitech fits the bill. We have the best scalable infrastructural facilities and a work force, skilled and capable to handle bulk data volumes.
Our typists and data entry operators can accurately convert images, handwritten documents etc into digital format by keying data into MS Excel, Word, Access, etc or other client specified file formats.
Our Comprehensive Data Entry Capabilities Include:
Document Archiving
Data Capturing
Data Conversion
Data Typing / Data Entry
Data Cleansing
Our Data Entry Workflow: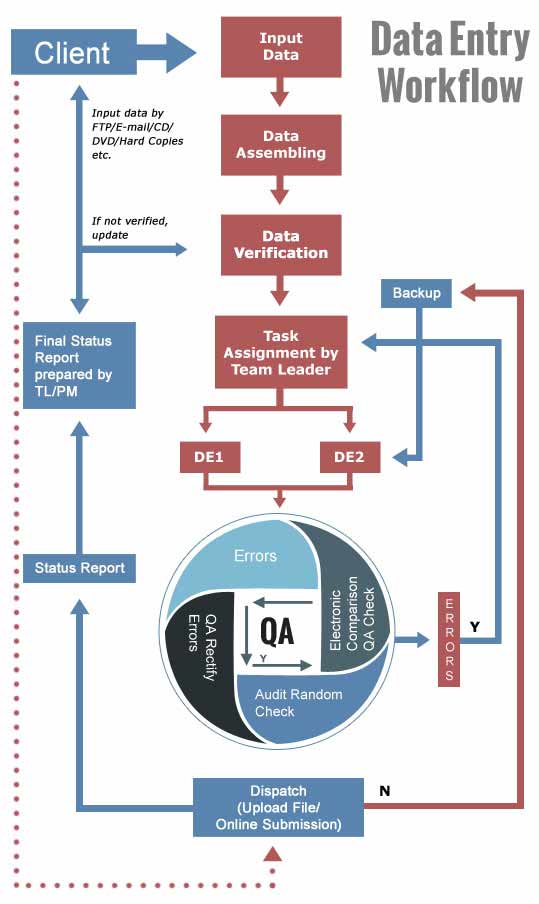 Why Hitech Export?
We have experience and expertise of working across different industry verticals.
We deliver outstanding project outputs within the given time frames.
We can capture data manually as well as electronically using OCR, IMR and OMR technologies.
Our data entry specialists have fast typing speed and they follow the best practices, to deliver outstanding project outputs within the given time frames.
Our BPO services team has data entry specialists who can code and index documents as per client specification. A clean, error free and well formatted database, ensures an improved access to useful data.
Contact us to know more about our data entry services.