BIM Clash Detection Services
Hi-Tech Export is BIM service provider which helps clients with the competitive benefits of this revit clash detection services by offering high-end visual solutions. We employ innovative technological resources to develop Navisworks Clash Detection that are tailor-made for our patrons. BIM Model Clash Detection provides effective identification, inspection, and reporting of interference that could occur in a 3D project model between various 3D solid objects.
We offer BIM Clash Detection Services Include:
Linking clash detection and TimeLiner together enables the time-based clash checks on the project
Linking clash detection and object animation together gives you the ability to automatically check interferences between moving objects
Linking clash detection, TimeLiner, and object animation, together enables clash testing of fully animated TimeLiner schedules
We have a resource pool of dedicated designers, architects, and engineers to address the concerns of clients and conceptualize Revit Clash Detection Services that would work in practical situations. The diverse requirements of our clients are taken care of by integrated strategies that are developed by team members.
We maintain open channels of communication with clients and factors such as scheduling, project controls, and estimation of the project are clearly communicated to the client. This ensures that our patrons receive a reliable and satisfactory service.
Benefits of BIM Clash Detection Services Include:
Help perfect engineering coordination and collaboration
Facilitate thorough design review
Allow speedy identification of errors and clashes
Accurate estimation of costs, time and resources
Personnel who work on Navisworks Clash Detection projects have comprehensive knowledge of the design vertical and are up to date with current industry standards and conventions. At Hi-Tech Export, we are committed to providing a customer centric experience for our patrons and look to develop a long -term working relation.
Our Projects: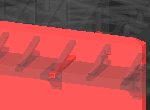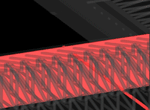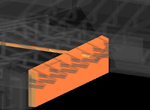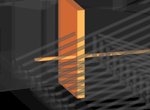 Contact us to get free instant quote on BIM clash detection services.