MEP BIM Services
Hi-Tech Export provides the complete range of MEP BIM services with dedicated teams working out custom made solutions for patrons. Clients outsource their modeling services to our agency as we have the required infrastructure to carry out large-scale assignments and stand- alone projects as well. We offer accurate MEP modelling designs that integrate perfectly with the architectural infrastructure.
We Provide MEP BIM Modeling Services Include:
MEP modelling for healthcare facilities, complete with all MEP services. Includes concrete slab arrangement and pneumatic tubing and medical gases within a steel structure.
MEP CAD modelling services for a clash-free structural blueprint, MEP model for office premises that are newly designed.
Modelling for refurbished and refitted office premises. Design incorporates new structural additions, existing super structure, existing MEP services and extensive new MEP services.
Models of large leisure complexes generated through spatially coordinated MEP.
3D BIM to 4D BIM for scheduling.
A fully coordinated and detailed MEP 3D model for casinos.
Personnel who work on the design requirements of our patrons are well versed with the technical advancements of the field and keep themselves abreast of industry standards and conventions. They look to constantly apply the best methods to get the best results. Open channels of communication are maintained with clients in order to achieve consistent service standards.
Benefits of MEP BIM Modeling Services include:
Better informed decisions regarding specifications and costs at the design stage
Fewer design changes with the progress of construction
Increase in the collaborative capabilities to enable quick decision making between the architects, engineers and contractors
Production of high quality construction documents
Coordination of different services to avoid conflicts
Our Projects: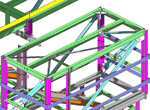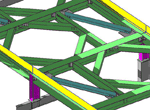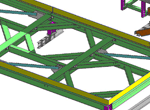 Contact us to get more information about MEP bim modeling services.