Mechanical Design & Drafting Services
Hitech Export provides high quality Mechanical design and engineering services for Product development, Machine design and Assembly utilities. Our experienced engineering team is well qualified to deliver the full range of mechanical engineering projects. Our services range from design to drafting and we hire Mechanical designers and CAD engineers for faster turnaround. These range from functioning and mechanism production, design operation, installation and maintenance of mechanical systems.
At Hitech Export, we provide mechanical design services applying AutoCAD, Inventor, MicroStation, SolidWorks, Pro E and Vector Works. We recreate fresh Mechanical engineering drawings with the help of design data and sketches.
Services We Offer: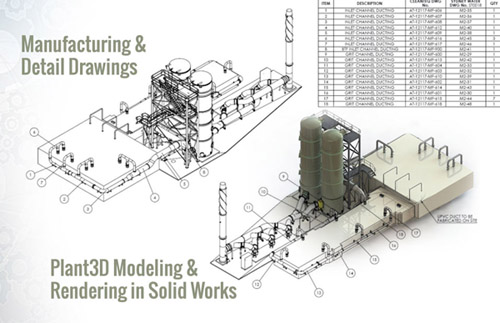 Manufacturing Drawings/ Drafting
3D CAD Model Design/3D Solid Modeling
Concept Generation and Designs
Mechanism Design
Product Design
Industrial Equipment Designs
Machine Component/Parts/Tools Design
Jigs and Fixtures Design
Compressors, Pumps and Turbines Design
Assembly Design / Drawings
Quality Testing for Mechanical Designs
CAD Support
We deal with conception and design of mechanical systems as our team of experts handles various mechanical design services ranging for concept to detailed design along with drawings production, mechanical design products.
Advantages with Hitech Export Include:
We try to drastically reduce the capital cost of infrastructure of our clients
Our company ensures high level employees satisfaction
We try to make the best use of competitive resources
We give an edge to competitors
We apply standard hardware and software platform
We use internet as a global communication medium
We ensure high speed and low cost of telecommunication
Contact us to get high quality, time-bound and cost-effective mechanical design services.