Product Design Development
Hi-Tech Export is a product design and development firm covering all aspects of product industrial design, engineering consultation and design for manufacturing services. Our teams of designers and engineers employ up-to date 3D CAD digital technology and have demonstrated exceptional mechanical ability in comprehending customer aspirations for concept design, functionality and manufacturing efficacy.
Our mechanical engineers and designers have adequate experience in product development and design to meet the client requirements and deadlines. We use some of the most popular product development software including Solidworks and Autodesk Inventor to develop some of the best products available in the engineering domain. Our professional teams have domain expertise in project management, conceptual design, design analysis, simulation modeling, component and assembly engineering, prototyping and inspection which in turn helps them in effective product design and development.
Some of the product design & development software that we use include:
Pro/Engineer
SolidWorks
COSMOS Works
Product Design and Development Services: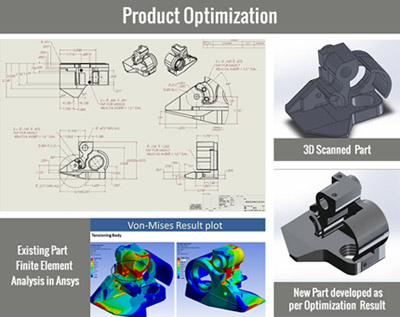 2D concept sketches
3D computer-aided design (CAD) models
Concept creation
Final product design documentation
Functional requirements
Generating and vetting new product ideas
Lean product development
Product Documentation
Product Inspection and Statistical Analysis
Product Life and Performance Testing
Rapid prototyping
Reverse Engineering – 2D CAD to 3D Solid Model Conversion
Reverse Engineering – Legacy Product Documentation
Sustainable design
Business Expertise:
Eminent product design & development services yet cost effective with timely delivery
Skilled and old-timer mechanical engineers and designers for high quality product design and development
Employ highly talented mechanical designers and engineers
Full-cycle product development, including marketing planning and realistic budgeting through profitability
You weight importance on your key business areas while we manage your product design & development services
Contact us related to product design & development services to Hi-Tech Export.